The benefits of handwriting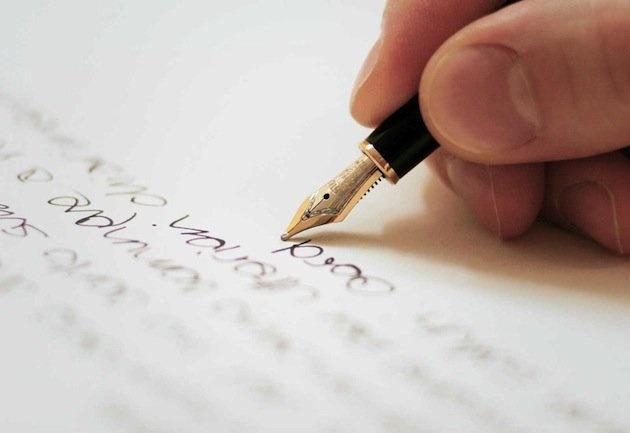 The benefits of handwriting
Writing is an important means of communication. He who can't write legibly or fluently hinders his communication possibilities seriously, both at school and in social life. Despite the growing developments in automation and communication, writing is a critical skill in our life.
We will always write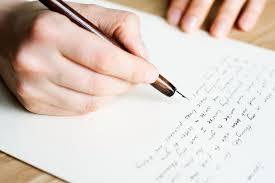 Writing is necessary for a memo, a shopping list, a love letter or a poem and an essential skill when it comes to studying and memorizing.You find below the 10 benefits of handwriting compared to using the keyboards.
Ten benefits of handwriting compared to using the keyboards
1) With handwriting, you create the letters each time, using more complex motor skills thereby aiding the finer motor-skill development. Typing on a key-board is file retrieval, remembering where a letter is. The more we type and text - instead of handwriting - the less comfortably we grip ballpoint pens and pencils, because of lack of practice. Using pen and paper to write engages the more intuitive, right-brain aspects of cognition. Tapping into your intuition is a critical part of writing, just as finding the right word for a given thought. Some poets, who value precision in words, refuse to compose on a computer for this very reason. How we write affects what we write. You compose in a different way using pen and paper than you do using the keyboard of a computer. In essence, you think in a different way.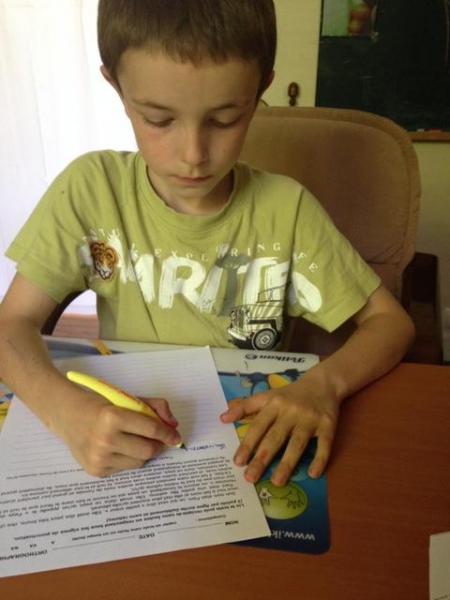 2) Handwriting forces us to make an investment. The words are written on the page; we can't change them, except to scratch them out. It forces us to compose the sentence in our heads first – and the sort of sentence you can compose and keep in your head is likely to be shorter and clearer than otherwise. Text on a computer is infinitely corrigible allowing us to make an incomprehensible mess of things. We sail recklessly into a sentence with no idea of where we are headed, and often get lost.
3) One's handwriting often communicates more than the words themselves do. Handwriting is a way of recognizing and knowing another person, an extension of who they are. It's a living thing. Handwriting is unique and an indicator of personality traits. Michon, a Parisian priest is quoted as saying: "The slightest movement of the pen is a vibration of the soul." Handwriting is a symbol of our individuality. Our personal style comes through our handwriting, compared to the limitations and sameness of keyboard writing.
4) Handwriting draws greater attention because it is less expected. It also conveys a kind of intimacy. A handwritten note demonstrates your thoroughness and attention to detail. It shows that you are considerate and that it's important to you to "go that extra mile". Even with computer graphics, there is still a place for a handwritten note of apology, thank-you note, birthday card, expression of sympathy or a poem for someone special. The pleasure that results when someone has cared enough to write a sentiment by hand cannot be replaced.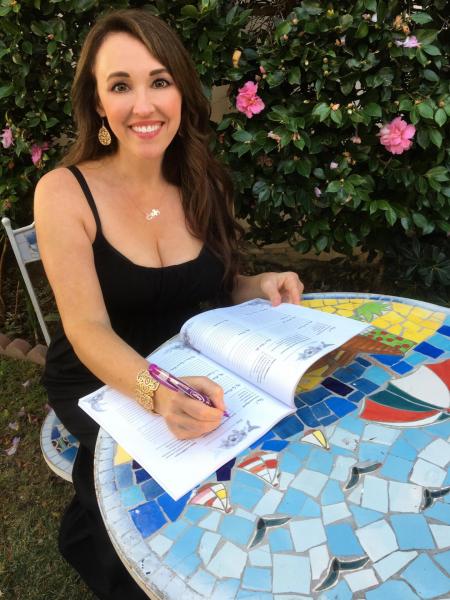 Sheri Fink, award-winning author, likes journaling, using paper and pen
5) A handwritten letter retains more attention.
6) Penmanship is a democratic skill: anyone can use it, anytime, anywhere. It's at our fingertips: fast, reliable and legible. Handwritten signatures are still necessary in certain documents.

7) Medical studies suggest that writing by hand enhances neurological activity. Handwriting is a good cognitive exercise to keep the minds sharp. Writing by hand engages the brain in continued learning.
8) The writing remains longer in memory. We retain the handwritten information, rather than a keyboard note.

9) The cursive writing eases access to reading.
10) Handwriting can be an early diagnostic tool in neurological disorders. Graphology can identify personality traits through analyzing handwriting; doctors can detect functional problems such as those involving the glandular system or antisocial tendencies.
Conclusion : The goal of writing is communication, whatever the means we use to get there. If we only learn to use computers, we won't have an alternative strategy during a power outage or mechanical failure, or when we are sitting on top of a mountain, inspired to record our thoughts. What about compiling the last-minute grocery list, writing a note to the painter, transcribing a phone message or sending a note of encouragement to your child in her lunchbox ? Imagine a CEO of an international company unable to write a thought when his or her smart phone malfunctioned ? Computers are a means to an end. Technology offers us of course many advantages, which I have not developed here (e.g. the speed of writing on a keyboard). It's good to use but not to rely on as only vehicle. Handwriting is creative ; writing on keyboards is mechanical. Both are partners.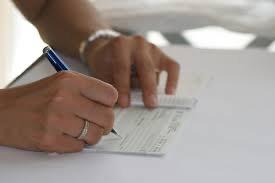 P.S. You can also read the following article from The Guardian : "Why reading and writing on paper can be better for your brain"
Leave a comment below and share what handwriting means to you.